Welcome my sweet little darling to My world. Here you will make yourself familiar with my hypnotic videos, my thoughts, my twisted ways. Submerge yourself into my reality and become another fatality in my hands.
 You didn't think about it, did you? But what if, all of a sudden, there is nothing else that you have to think about, all thoughts, all responsibilities of the world no longer exist in your mind, it's over.  You are left with one thought… one responsibility… of serving your Mistress, the one that gives you freedom to please her, the one that gives you freedom to devote yourself completely to her, to ruin yourself trying.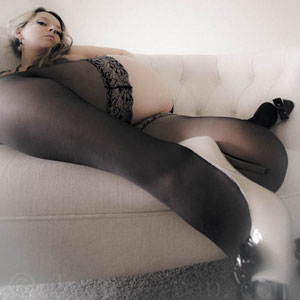 The ultimate freedom to become a loyal, faithful servant.  You are not able to resist slavery, unable to say "no". You are not able to fight the weakness and ready to give up control completely.
Your life changes, slowly but surely. It may get uncomfortable at first, maybe a bit painful, maybe even very painful…but it feels too good to stop. On the contrary, you want it more, you can't help it, but you want to give even more.
You are my experiment, just to see how far you will go to please me, how much you are willing to give, and how much you're willing to give up.
There is absolutely nothing extraordinary to have your life, your wallet at my disposal.  It's only natural. You give, I take.  It's just the means, not the end. It's a way for me to control you, to manipulate you, to drain you, to sedate your lifestyle to the stage that I set, to complicate your life, to manipulate it.

I am who you see in the pictures. You may speak to me, see me on cam, or you may make yourself useful and silently tribute me.
Femdom Erotic Hypnosis Mp3s
Full collection of Lady Lana's femdom erotic hypnosis mp3s, available to purchase via niteflirt. All the femdom erotic hypnosis categories from small penis humiliation, extreme femdom brainwashing, feminization training, sissy hypnosis, bbc fantasies, mental domination, fetish mindfuck, goddess worship, love and addiction, and much more. If you are not comfortable withe erotic hypnosis phone sessions yet, and feel that you need more time to mentally prepare yourself for a phone introduction to the femdom Goddess, you will enjoy listening to these erotic hypnosis mp3s. It is also a good alternative to femdom phone sex sessions to keep yourself under the influence of the hypnotic voice of the mistress.
This is a very special collection of femdom hypnosis videos, meticulously put together and carefully constructed. These hypnotic videos are not your average erotic hypnosis clips of a domme sitting in front of the camera and talking very slow. These brainwashing videos are on average 10-15 minutes in length, but they are highly intense on a subconscious level. These videos took hours, and hours, sometimes days to put together, just so that your mind can be infiltrated, dominated, brainwashed, and re-adjusted on the submissive mentality. Enjoy.