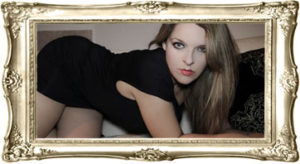 You may..be ever so lucky to become a part in my lifestyle and materialize your presence in my life. You may never have a chance of worshiping the real femdom Goddess in person, but you may be happier, knowing that there's a part of you now lingering in my life. Financial domination brings me mental and sensual high and it's up to you to keep it going. With that said.. I deserve absolute best and it is your duty to provide it for me.
Make sure to visit My Wishlist
and send a gift card as a tribute of your respect and appreciation for my presence on the web.
All gift cards should be sent to lana.i.am@hotmail.com